How CloudVisit remote collaboration works
CloudVisit software works with all major operating systems, browsers and mobile devices.
During a live remote video inspection the host uses a computer with internet access and the participant uses a CloudVisit mobile app with a broadband or WiFi connection.
The inspection software created by CloudVisit enhances the process of several types of
commercial or consumer inspections with paperless digital checklists, cloud-based visual
data collection, inspection report generation, and robust appointment creation features.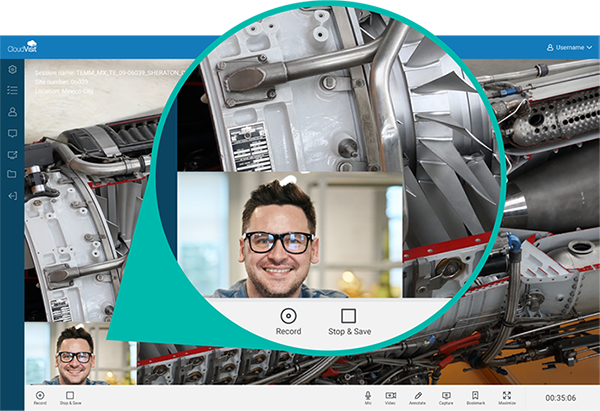 Connect remote experts with onsite technicians
CloudVisit remote inspection software allows onsite technicians to connect with remote experts through a real-time peer-to-peer video collaboration experience. During a live remote video session an inspector or expert uses a computer with internet access and the technician uses a CloudVisit mobile app with a broadband or WiFi connection.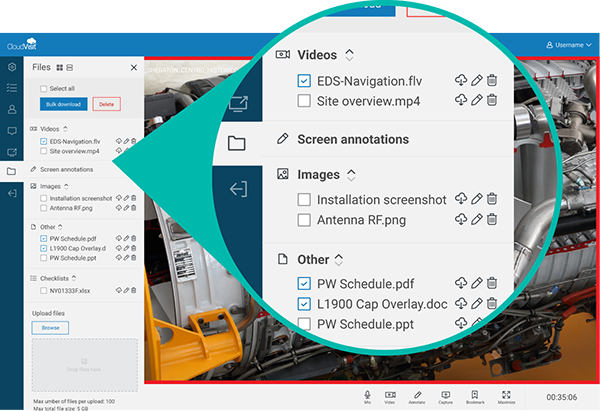 Review and verify completed work
High-demand experts and engineers review a shared live video feed and capture every detail of the project rendered by technicians with GPS-tracked images, uploaded files and photos, screen captures and annotations, as well as audio and video recordings with timecodes.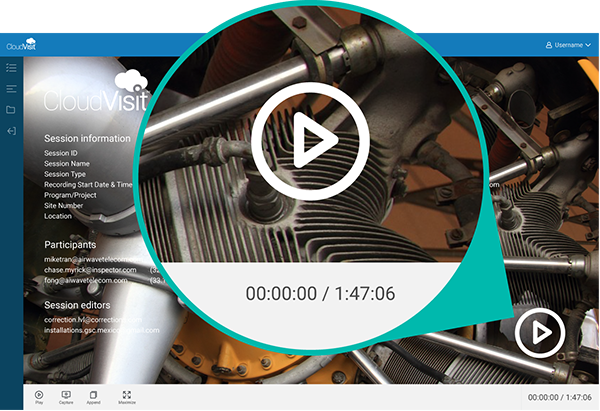 Inspect, capture and share inspection data
Visual collaboration tools allow inspectors and managers to assign and notify responsible users for the most efficient real-time data collection, project management, completion and acceptance. Checklist reports and audit photo reports provide complete and accurate records of inspection.
What are your company's profitability, efficiency and client satisfaction goals?
CloudVisit provides video communication, collaboration, virtual inspection and maintenance software solutions for multiple industries, which provide cost savings, time savings, as well as improve health and safety during the COVID-19 pandemic and beyond.
Improved operational efficiencies from using CloudVisit
33%
Decrease in the number of defects found
40%
Improvement in cycle time
90%
Reduction in audit defects per site
67%
Reduction in return visits
Results may vary. The above results were achieved by CloudVisit's customer working within the telecom industry.
Remote video inspection and collaboration
solutions by CloudVisit
Click below to see how CloudVisit improves any industry's quality control and safety with its innovative technology: