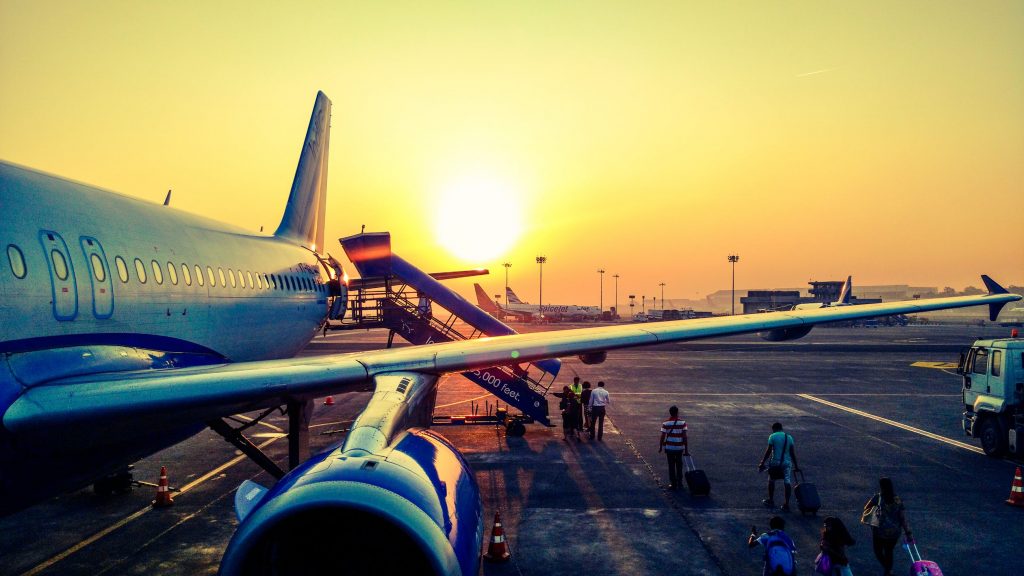 Efficiency & Cost Benefits
CloudVisit Aviation Maintenance Software empowers inspectors to perform inspections from their desktop computer, so they do not have to travel from site to site. Inspectors and on site technicians can communicate and collaborate through high definition videoconferencing, and CloudVisit's aviation-specific functionality. Some of CloudVisit Aviation Maintenance Software functionalities include an aircraft inspection checklist, screen capture, high definition video recording and playback, paperless aviation records, and more.
Streamline quality control in aircraft line maintenance and base maintenance: inspectors no longer need to waste time traveling from one site to another. CloudVisit Aviation Maintenance Software combines video conferencing and workflow management with aircraft inspection.
Maximize the number of aircrafts that can be inspected at any time. With no travel, aircraft technicians can remotely inspect more drones, helicopters, jets and airliners than ever before.
Decrease the number of grounded aircrafts (AOGs) and increase the number of aircrafts in flight.
Reduce expenses for aviation inspectors to travel to a site: cut costs by emitting car rentals, gas, hotels, and meals.
Minimize expenditures for on site technicians waiting for an inspector to arrive on site. Schedule high definition video conferencing sessions to discuss inspection for any aircraft, drone, or plane. Aircraft inspectors and technicians can also hold a spontaneous meeting to remotely solve an immediate aircraft repair. Maintain a recording of an aircraft inspection in the cloud for quality assurance and aviation safety records, and to ensure aircraft airworthiness.
Comply with Federal Aviation Administration (FAA) regulations while saving time and money
Maintain a record of each step of helicopter or drone maintenance, repair, and upkeep. Use these records as verifiable proof of quality repair and inspection. Records of aircraft line maintenance and base maintenance can be stored in the cloud to verify aircraft airworthiness.
Request a demo so our team can show you how remote inspections of aircraft can be quick and easy.